A unique, incredible human being.
An inspiration larger than life.
A tune, and a beat, that will be heard forever.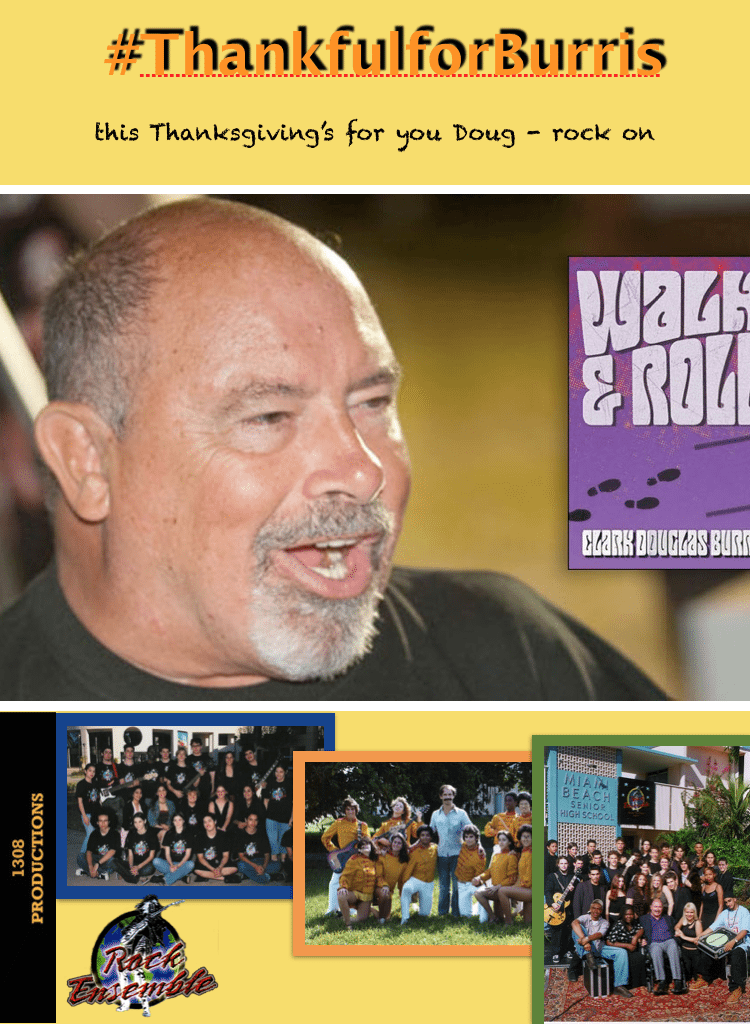 FEATURED VIDEOS
"For fifteen minutes, Freebird built to a cresendo with so many repeats of the chorus that I began to onder if anyone would, or even could, cue the ending! Someone finally did and the Freebird extravaganza ended with group bows to a standing ovation, and plenty of hugs onstage. In high school I dreamt of becoming a rock star. That night, I was!"
-Doug Burris, Walk and Roll excerpt
ARTICLES

Walk & Roll chronicles the remarkable life of Clark Douglas Burris, a pioneer in music education who founded the Miami Beach Senior High School Rock Ensemble, the first program of its kind in the world. Doug recounts his story with exquisite detail, humor, and uncanny insight into the peaks and valleys of directing alternative music programs for over forty years while enduring the physical challenges of multiple sclerosis. A triumph of the human spirit, Doug's story demonstrates that passion and determination can overcome any obstacle. Like Doug's students, readers will find ample inspiration to play in time, live in harmony, plug in, and crank it up.
LINKS